SWISS CROWN CRUISE SHIP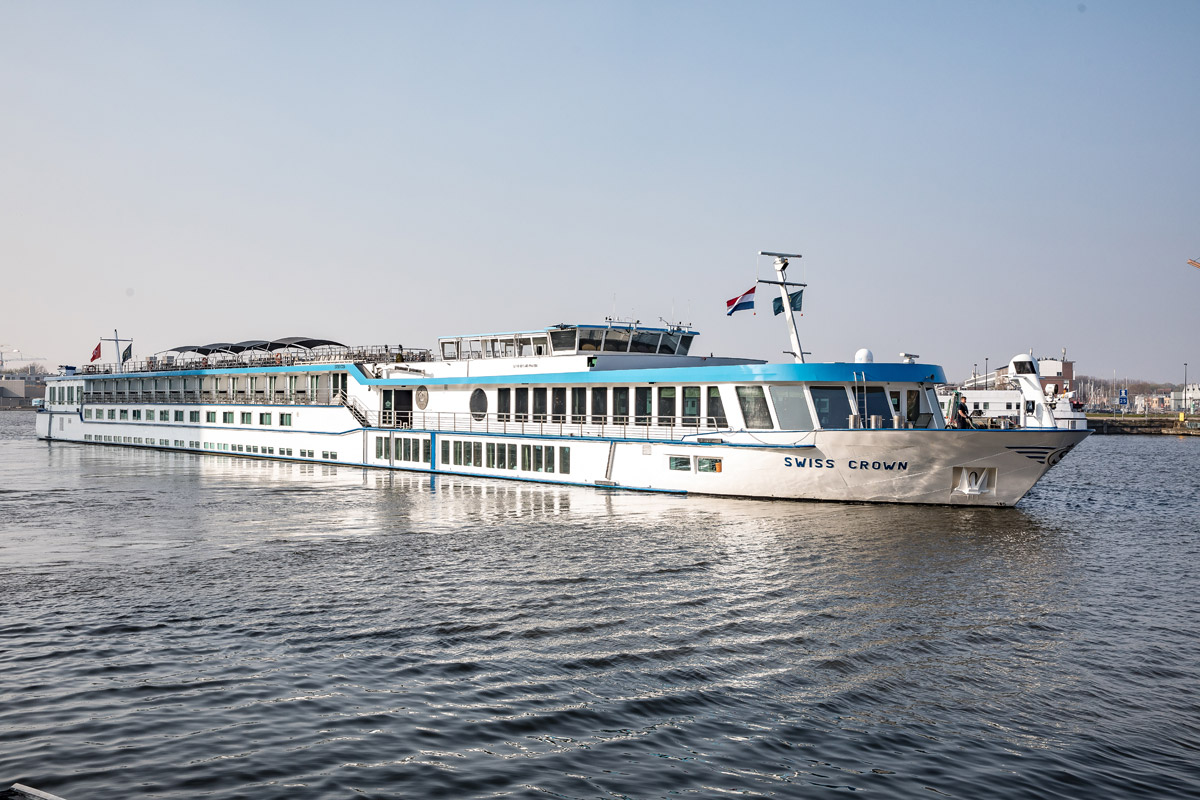 Swss Crown Cruise Line
Ship Technical Data
Built in 2000 / 2018
Maximum Speed: 24 km/Std.
Cabins: 68
Passengers: max 140
Satellite TV
WiFi
Air conditioning
Lift between Ruby and Diamond Decks
General
Destinations: Rhine River
On board languages: English and German
Deck chairs for all passengers
On board currency: EURO
Credit cards accepted on board
Pool and Whirlpool
Fitness area/Sauna/Steam Bath
Cruise Director
On board gift and souvenir boutique

Dining room accommodates all guests at one sitting
The ship features English and German language.
The MS SWISS CROWN impresses its 140 guests with elegance, comfort, and accessible balconies. The generous outside cabins offer everything that can be desired in a floating premium hotel: flat screen TV, radio, minibar, safe, hairdryer, air conditioning, shower/WC.
The Ruby deck has cabins with generous panorama windows and twin beds that can be separated upon request. Single, double, and triple rooms can be found on the Emerald deck. On the Diamond deck you can relax in a double bedroom with your own balcony.
The stylish lounge with panoramic bar and dance floor, the comfortable Bistro Bar with Internet corner in the rear and the entrance hall with reception and on-board boutique are on the Diamond deck. The elegant restaurant is situated on the Ruby deck. On the Emerald deck the guest can enjoy relaxing moments in the wellness area with whirlpool, sauna, steam bath and solarium. The decks are connected by a lift (not going to the Emerald deck).
The Panorama restaurant is situated on the Ruby Deck and serves Breakfast, lunch and dinner.
Breakfast is from 7:30 - 9:30am and is a buffet.
Lunch is usually between 12 - 2pm and offers a buffet salad bar and served main courses - includes several entrees such as beef dishes, fish dishes, sliced meats, pasta dish, vegetables, salad, starter, bread and dessert bars.
Afternoon tea features coffee, tea and cakes, cookies and snacks.
Dinner is usually between 6 - 8pm and is served and will feature an entree of seafood, vegetarian and an additional meat, usually 2 soups, maybe a pasta dish, vegetables, salad as a starter, as well as a cheese plate dessert.
Beverage package - Soft Drinks, as well as tea and coffee, Beer, wine by the glass),are available throughout the day and evening (10am - midnight).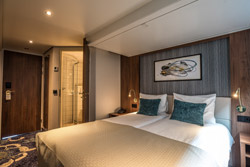 Lower Deck Double Cabin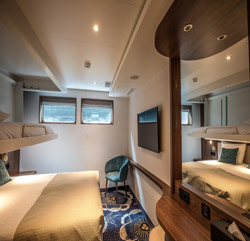 Lower Deck Triple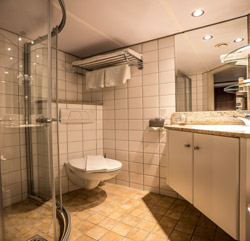 Lower Deck Bath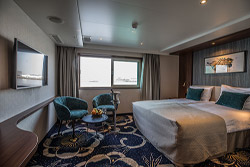 Jr Suite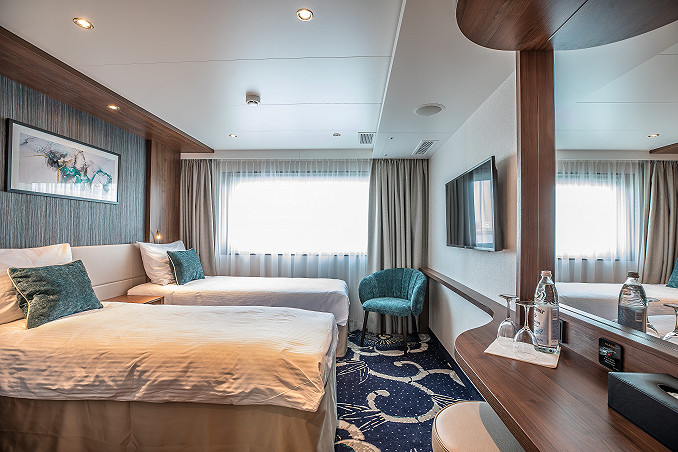 Middle Deck Double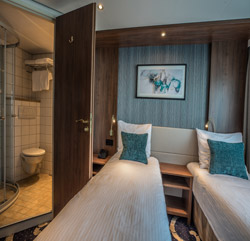 Middle Deck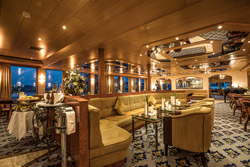 Lounge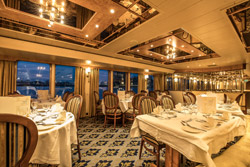 Dining Room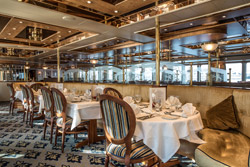 Dining Room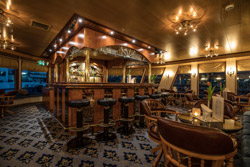 Bar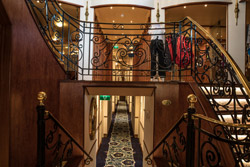 Stairs to lower level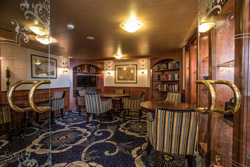 Library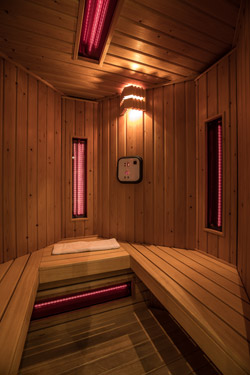 Sauna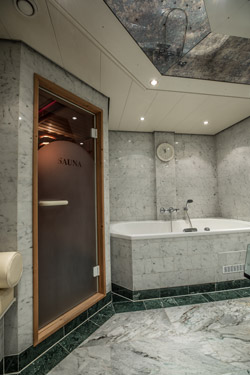 Steam Bath
Spa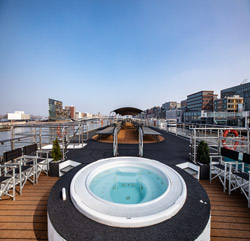 Whirlpool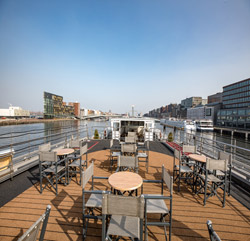 Sundeck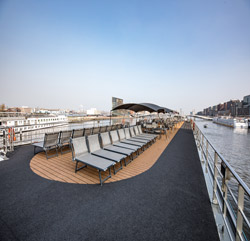 Sundeck Loungers